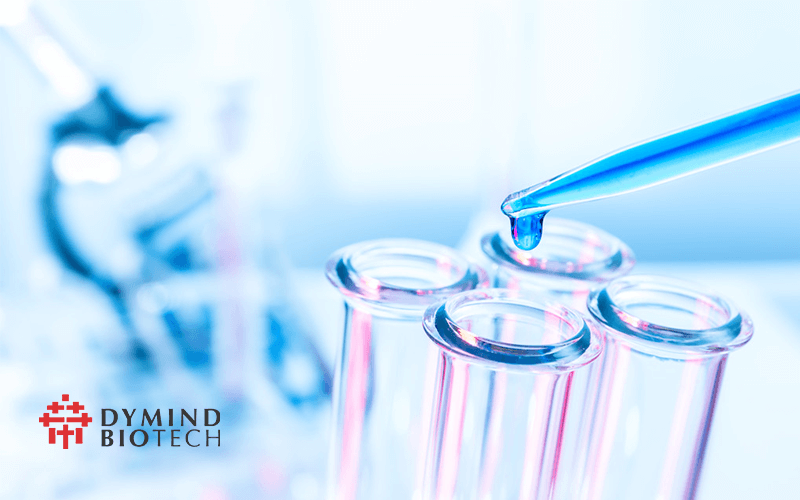 Dymind interviewed by financial channel of CCTV in May of 2018
In recent years, based on Chinese domestic market, the government increasingly pays more attention to the medical devices industry, and had put more strategic supports to medical devices industry as well. Under this atmosphere, the medical devices had become the new focused industry for the capital investors. According to "Chinese Medical Device Industry development Analysis Report of 2017", in recent five years, the average annual growth rate of domestic medical device had already exceeded 15%. Recently, the financial channel of CCTV had reported the situation which the medical devices had been regarded as the new popular industry for the financial investors, as the representative innovative medical enterprise, Dymind interviewed by financial channel of CCTV on 8th May 2018.
Innovative R&D capability enhanced the company's strength

As a high-tech innovative enterprise, Dymind attaches great importance of R&D and intellectual property. In each year, R&D investment accounts take more than 15% proportion of the total revenue; moreover, Dymind had input over 40 million RMB in the first phrase of innovative R&D. However, Mr Zhai, the president of Dymind claimed:"If Dymind do not take this innovative R&D, we may be eliminated by the market, so we should not mention about  what we had already achieved at this moment."
Taking political opportunities to promote company's developement
Nowadays, China had also proposed the green channels for domestic innovative medical devices, which help to simplify the procedures and speed up the process. Under this condition, Dymind concentrates on to follow the political supportive trends to enhance the company's development. The president Mr. Zhai indicated: "At first, due to the lack of brand awareness of Dymind, we have some difficulties to enter the high-end hospital segment market. Until the end of 2017, thanks to the supports from the government, Dymind had gained an over 100 sets of hematology analyzer purchase order. If there is no this supportive policy, the chance may be obtained by imported or other famous brands. "
Strive to achieve "import replacement"to get higher status in the IVD market
Depending on the highly strict control of the quality and the continuously improvement of the technologies, Dymind changed the previous status which the IVD market monopolized by imported brands. At present, Dymind products had already hold a large domestic market share, and takes responsibility which accounts more than 1000 sample testing quantity in many large hospitals. In international market, Dymind's products had successfully exported to over 90 countries. At the same time, it was named as the Top 10 hematology analyzer brands approved by the inspection team for 3 consecutive years, and won the 2017 Quality Credit A Class Medical Device Enterprise Certification in Guangdong Province.